Industrial Power Generation
Industrial facilities utilize billions of gallons of water every day for processing and cooling functions. The same energy that pushes the water through industrial pipelines (gravity) can now easily be converted into low cost, renewable electricity. Readily available federal, state and local tax incentives can reduce your costs even further.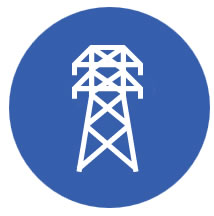 Renewable Energy for Electric Utilities
Electric utilities are coming under increasing scrutiny regarding greenhouse gas emissions.  Solutions like our ClearPower turbine generator can help these utilities generate clean, inexpensive power helping to offset these emissions.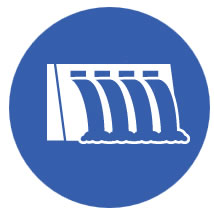 Dams
Whether your hydro power dam is operating or not, we can help. ClearPower wants to partner with you to maximize your output, you provide the water, we will provide the power.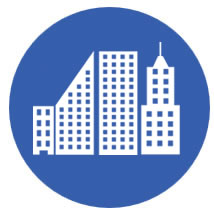 Green Energy for Municipalities
Water infrastructure in the United States is crumbling.  Excess pressure in public water lines in combination with aging pipes and pressure relief valves has created an epidemic of systemic failures.  ClearPower can help you convert these potential points of failure into profit centers by generating renewable energy and using it for internal consumption or selling it back to the grid.
How Much Is Your Flow Worth?
Discover how ClearPower North America can help you reduce your energy costs. Use our project calculator!